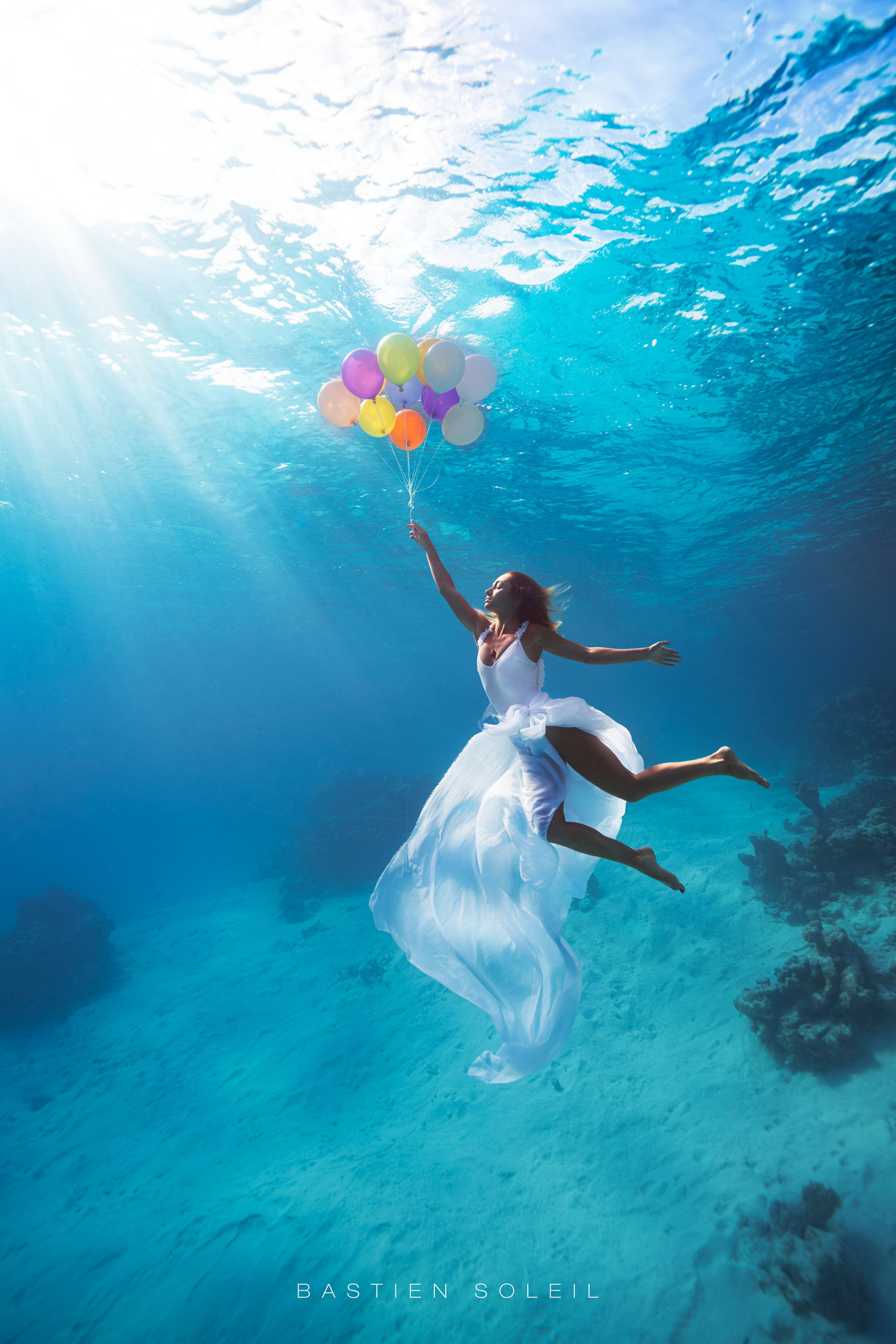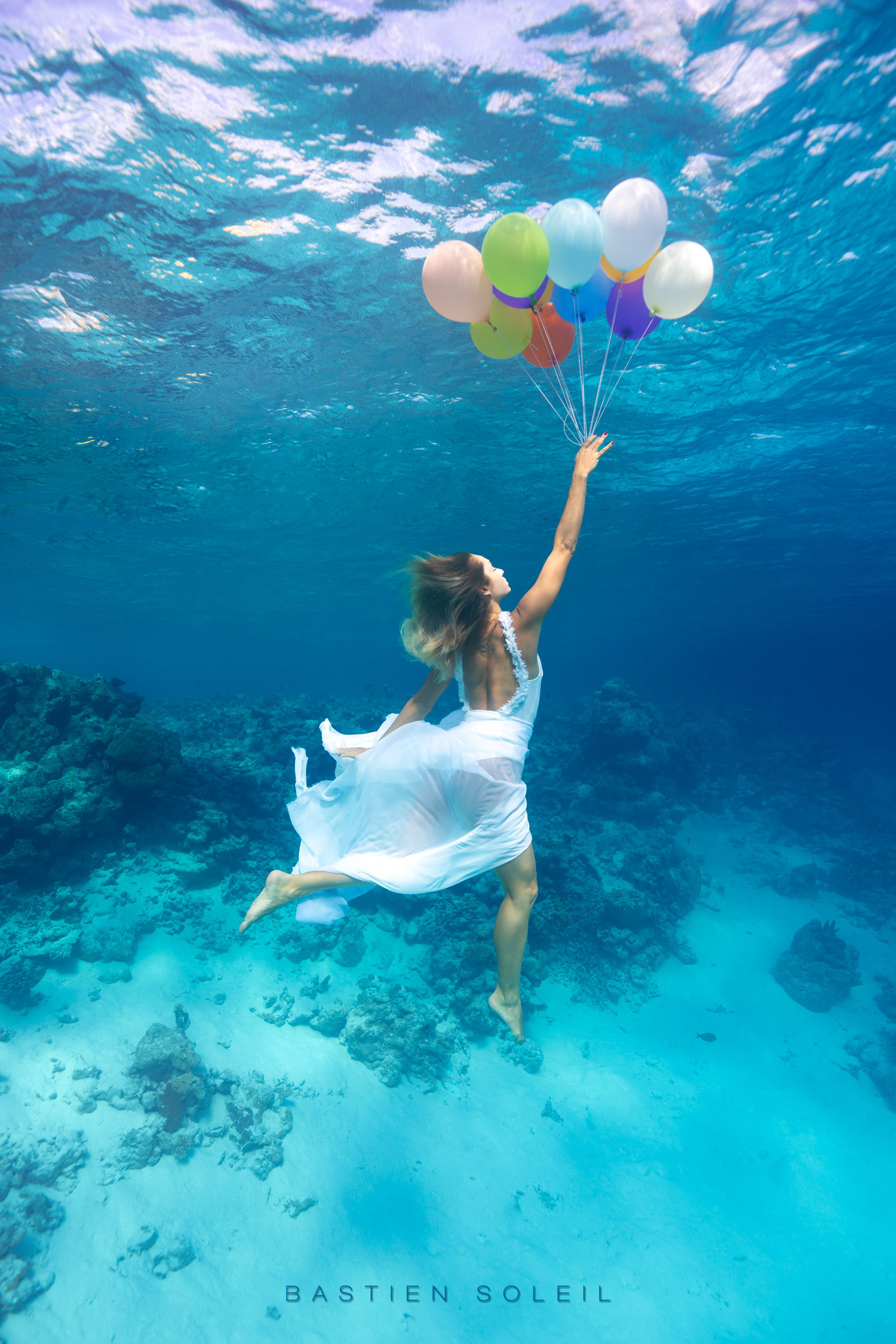 To begin with everything is real and nothing has been added on photoshop. 
We really put the balloons underwater as shown on the picture. 
We tried a first time but the results were not good enough, so our last day in the stunning Raffles Maldives we did it again and the result is just astonishing!
This picture represents, in a poetic way, the vision of my connection to water. 
It's a journey by itself allowing me, like in an amazing tail, to create the world I want, with no limit whatsoever. Just deep serenity and creativity. 
Thanks to my beautiful model 
Estelle Viriot
Raffles Meradhoo Maldives
01.2021
Sony A7rIII
Lens Sony G 16/35 f2.8
Housing Nauticam Housing
No air assistance / No mask / Open water
Freediving 100% photographer/model/safety