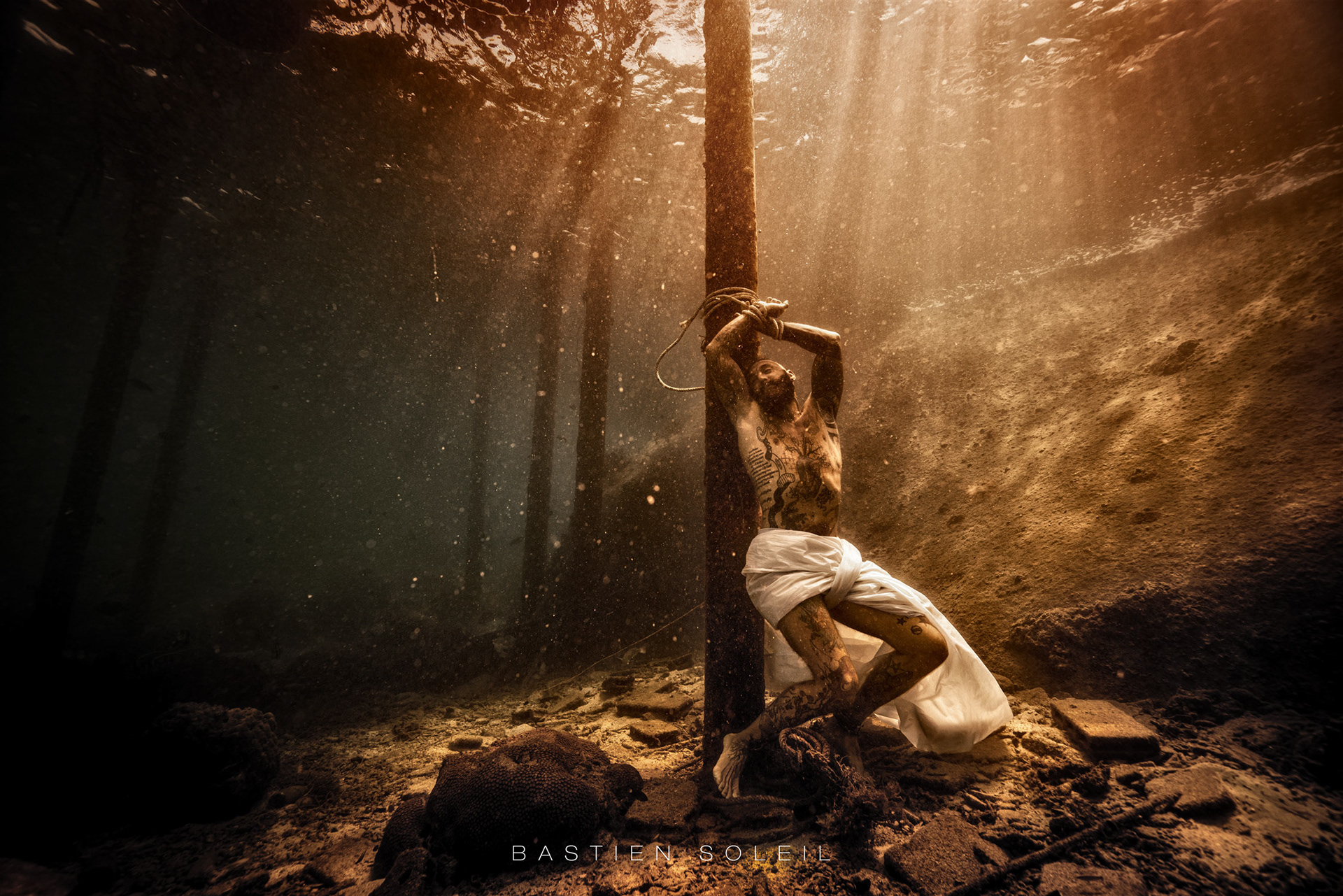 « In historical times, Saint Sebastian was regarded as a saint with a special ability to intercede to protect from plague, and devotion to him greatly increased when plague was active. »
Today we feel lost and powerless facing this virus, so instead of going back worshipping some saint, maybe it's time not to change, indeed changing what? But to start asking ourselves what we did miss. Then change will come. But don't let others tell you Change. Ask yourself when was the last time you look at Nature as your mother, your father, your god, and ask yourself: do my mother, my father, my god deserve what I did to it? Then change will come not from obligation but wisdom! 
Wisdom is the key for a balanced relationship between humankind and nature.
Model - Karsten Lenjoint
KOH TAO - Thailand
03.2020
Sony A7rIII
Lens Sony G 16/35 f2.8
Housing Nauticam Housing
No air assistance / No mask / Open water
Freediving 100% photographer/model/safety